Priebe Post Newsletter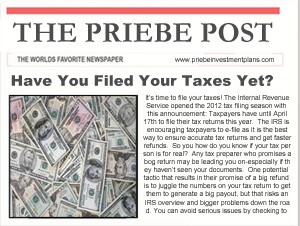 Please check out our past issues of ournewsletter.
Read all about "The Priebe Post," a newsletter filled with the latest financial information, company news, upcoming seminars and some financial tips that you'll only find in this newsletter. You may even find your name or photo included if you are a Priebe client!
We believe that it is our responsibility to establish client confidence through regular communication, sincere attention to their needs and continuing client education.
December 2023
November 2023